What does the term "Keyword Ranking" mean?
"Keyword ranking" describes how a particular keyword or phrase appears on search engine results pages compared to other keywords and phrases, indicating its visibility and relevancy to user queries.
You can increase the amount of people who visit your website from Google and other search engines by creating and enhancing keyword rankings.
Most users click on the first result they find when searching. Therefore, you will usually get more traffic if you rank number one for a keyword than if you rank number two. And so forth.
You must monitor your website's search engine ranking for pertinent keywords as you work to improve your organic traffic from search engines (also known as SEO).
You will learn how to do that from this article. without charge.
Basic Example of Keyword Ranking
Assume you have an online store selling handmade soap, and "organic lavender soap" is one of your target keywords. The position of your website in the search results when someone types in "organic lavender soap" into a search engine such as Google is a reflection of its keyword ranking for that specific phrase.
For example, if someone searches for "organic lavender soap," and your website comes up as the third result on the search engine results page (SERP), then your keyword ranking for that particular term is third. Your website will be more likely to draw organic traffic from people looking for goods or information related to those keywords if it ranks higher for relevant keywords.
Why Is It Important to Track Keyword Rankings?
Tracking keyword rankings is crucial if you want to be successful online. By indicating how often a website appears in search results, it provides an accurate indication of its search engine visibility. Higher ranks provide more visibility, which increases organic traffic. Monitoring keyword rankings, like monitoring the condition of your website, shows how well your SEO efforts are working. Finding out how your website stacks up against your competitors' can help you fine-tune your tactics for maximum impact. Tracking keywords also makes it easier to focus content optimization efforts so that your content matches what users are currently searching for. Companies can use it as a compass to help them make strategic decisions and adapt to the ever-evolving algorithms and trends on the internet.
How to Look Up Your Present SEO Keyword Rankings
What if all you want to know is where you currently stand for a given keyword in search results?
Ultimately, tracking your rankings over time requires knowing where you're starting from.
 Here are two methods to see where you currently stand for a given keyword:
Using a Private Browser Window as the Manual Method
All you have to do to use the manual method is type your keyword into Google.
However, Google occasionally displays the results it believes you would like to see. Use a private browser window to run the search and see how it appears for the average person.
Here's how to do it:
1. A private browser window should open. (That's a private browsing window in Firefox and Safari, and an incognito window in Chrome.)
2. Do a search using the term of interest.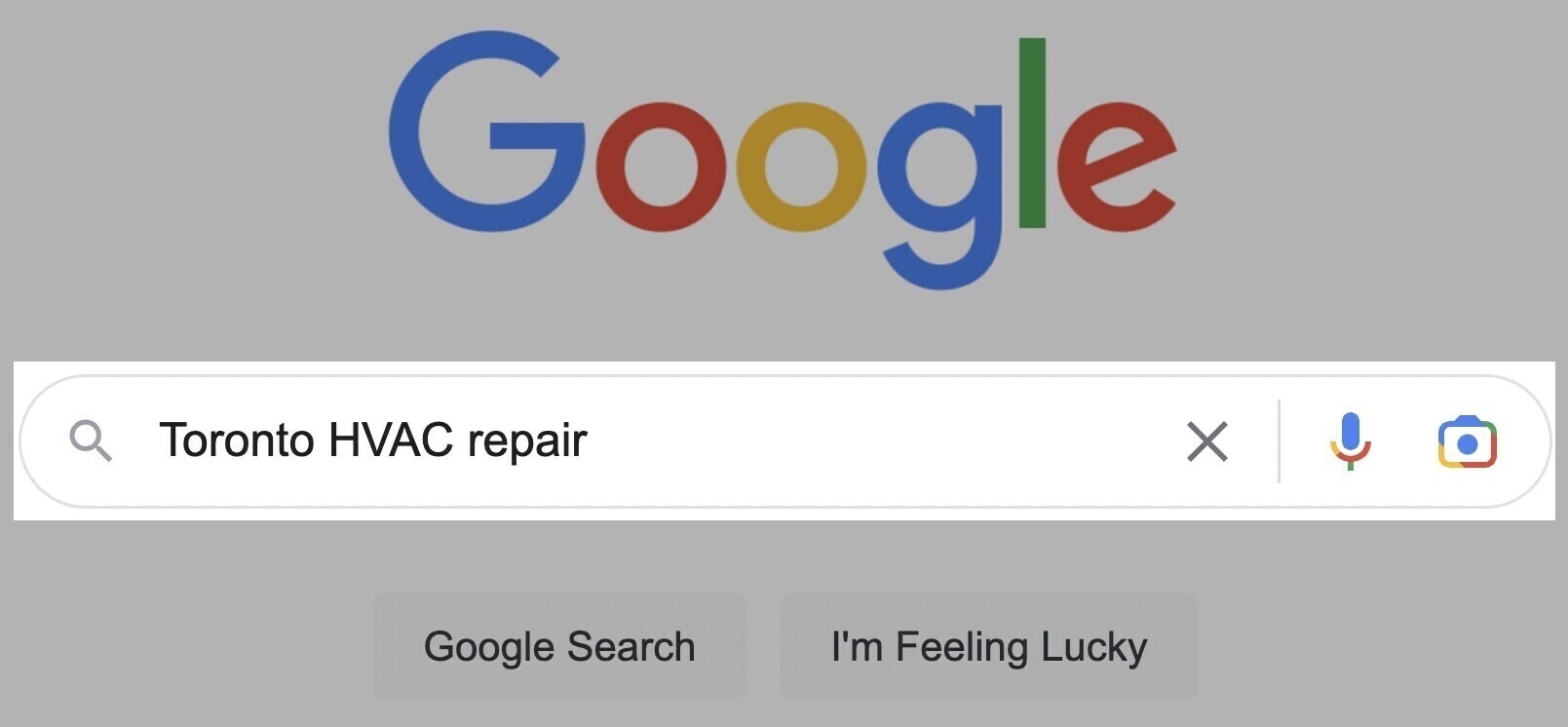 3. And count the search results (starting below the ads, maps, and featured snippets) until you see your website.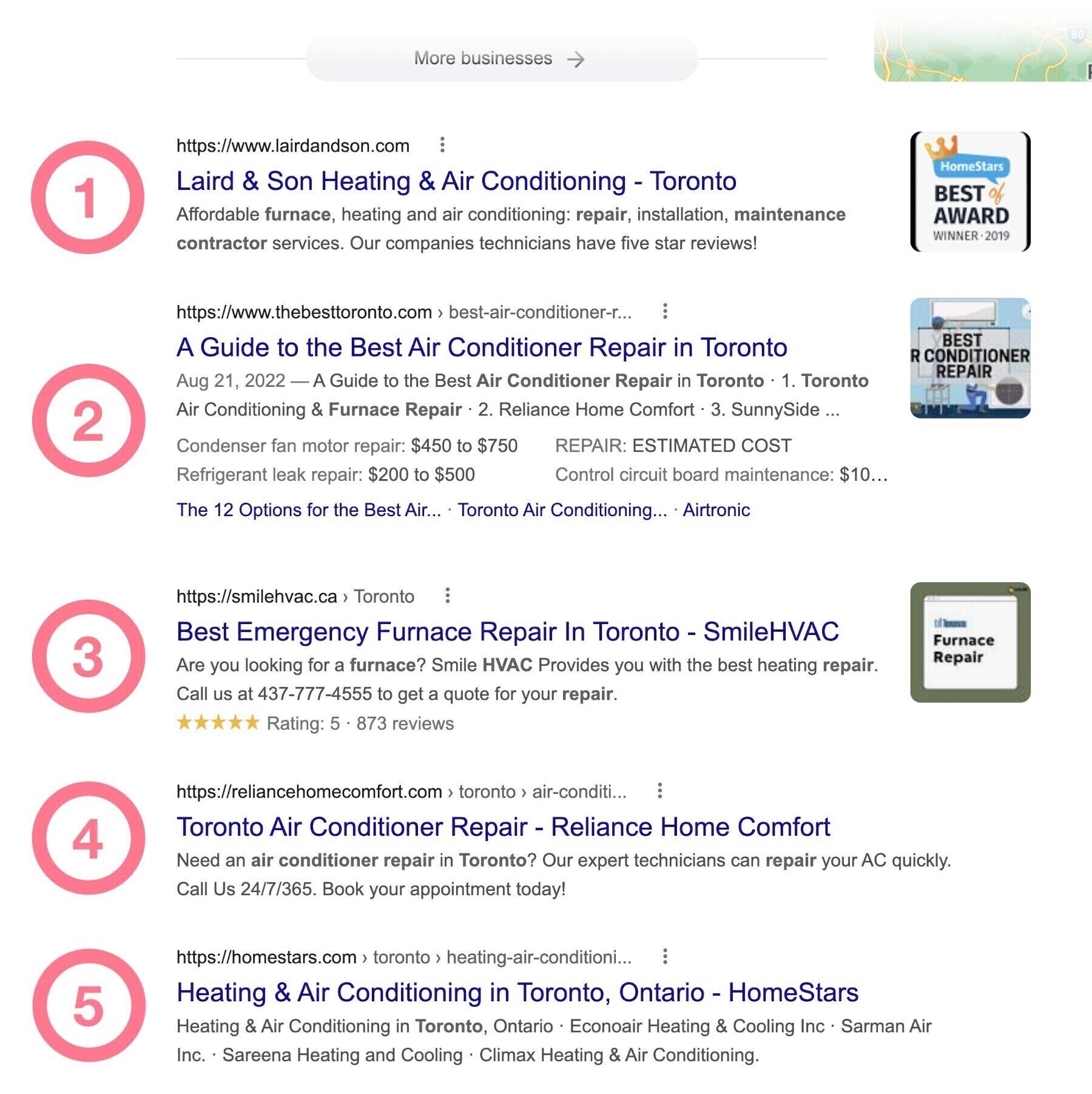 The Bulk Method: Google Search Console
Ready for a more efficient way to check your current rankings for SEO keywords?
This method gives you the full breadth of keywords your domain ranks for. 
So, rather than the laborious task of searching for each keyword on Google, you get everything. 
Click on "Search results" under "Performance."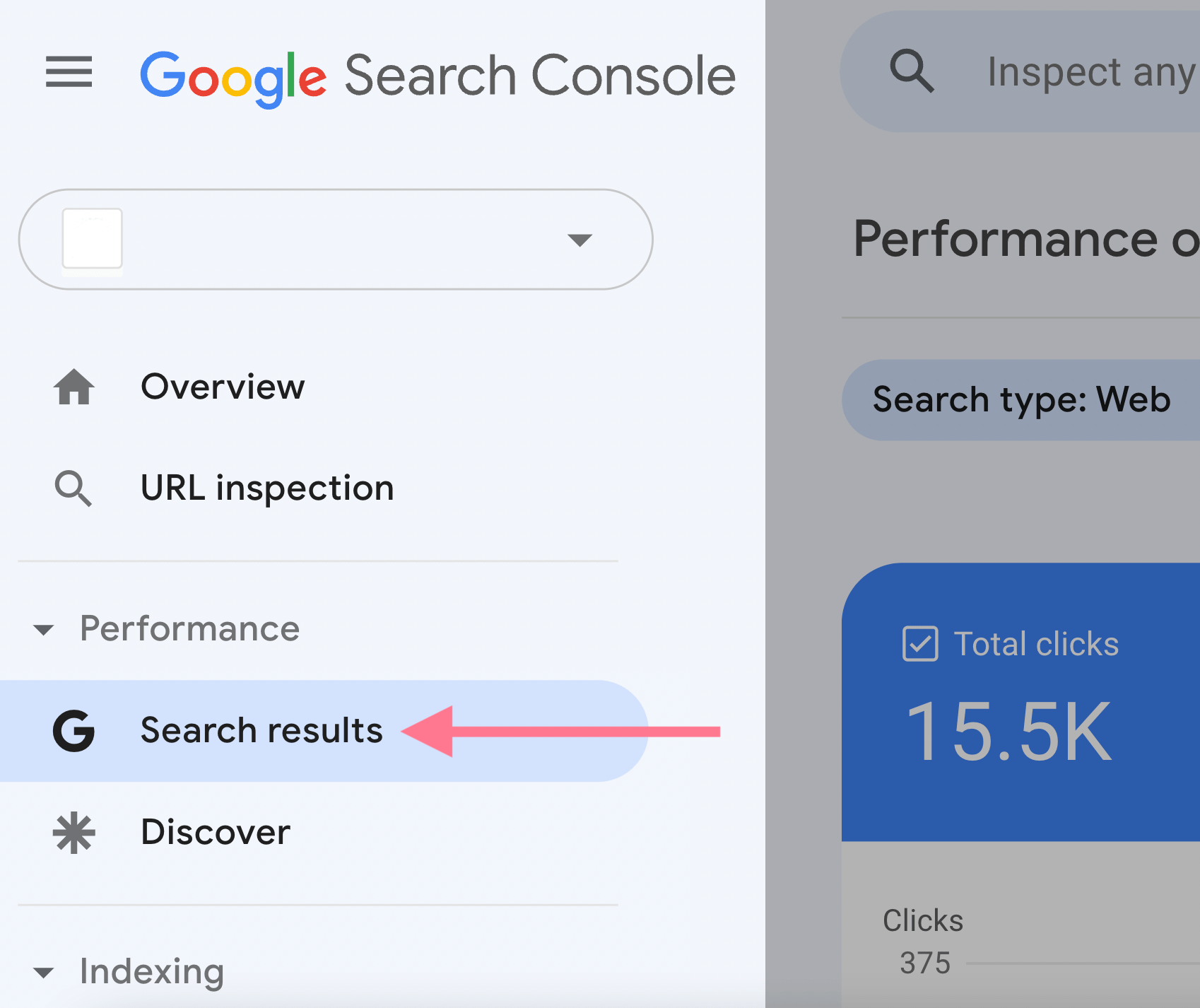 Select "Average CTR" and "Average position."
Then scroll down to see the queries report. You'll get a complete list of your SEO keyword rankings.
You can sort them by position. Or a bunch of other metrics
How to Track Keyword Rankings
Additionally, you can monitor your keyword rankings over time. in a natural way.
which can enable you to react more quickly in the event that a keyword loses relevance on your website.
This is how
Choose the SEO Keywords to Track 
To determine which keywords to track, you need to do some keyword research.
And that involves seeing what you and your competitors rank for. Or could rank for.
You can use the Organic Research tool to create a full list.
Then, you can also see what your competitors are ranking for.
Just run their domains through the tool, too.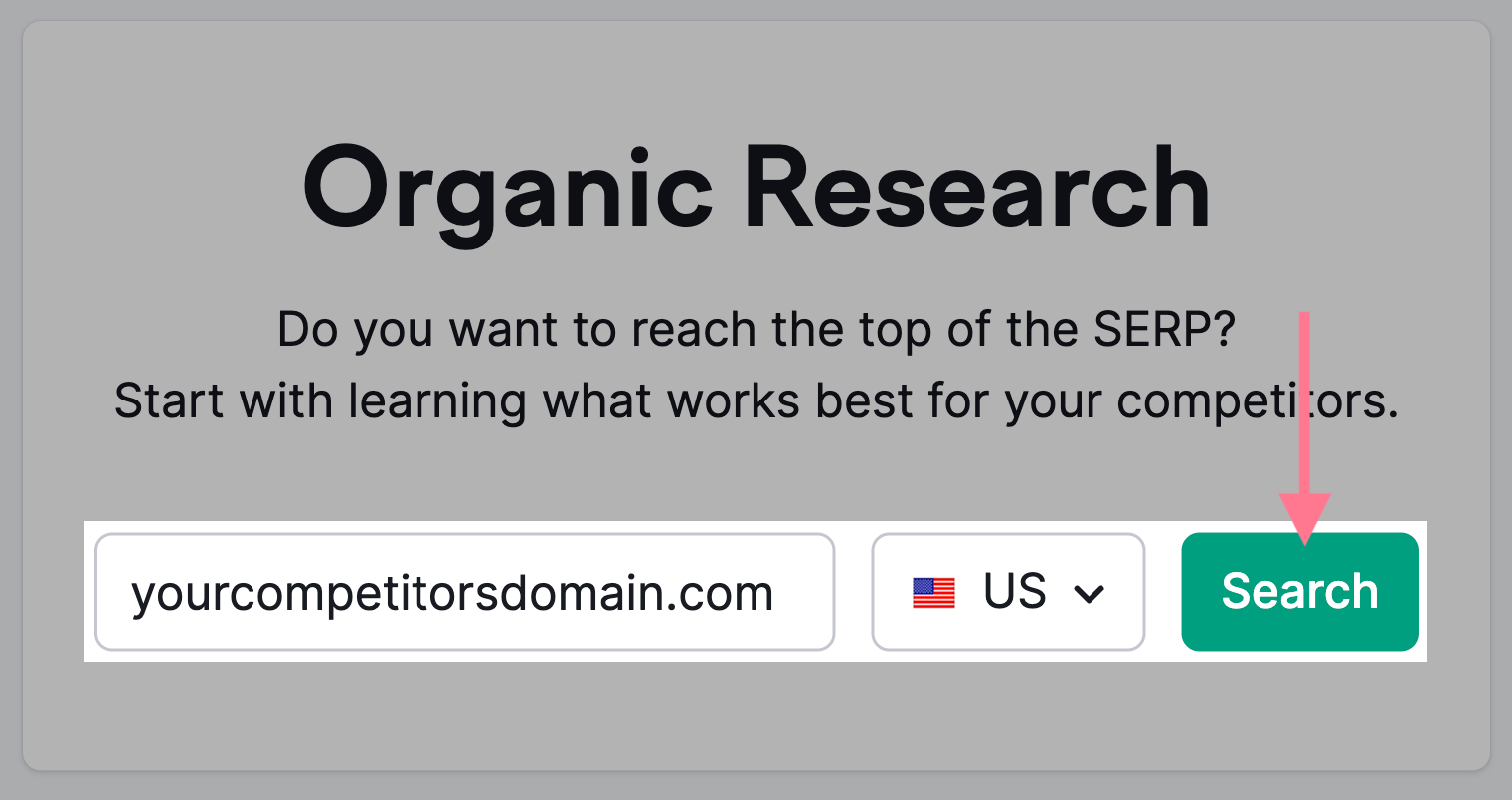 That way, you can see all the keywords they're currently ranking for.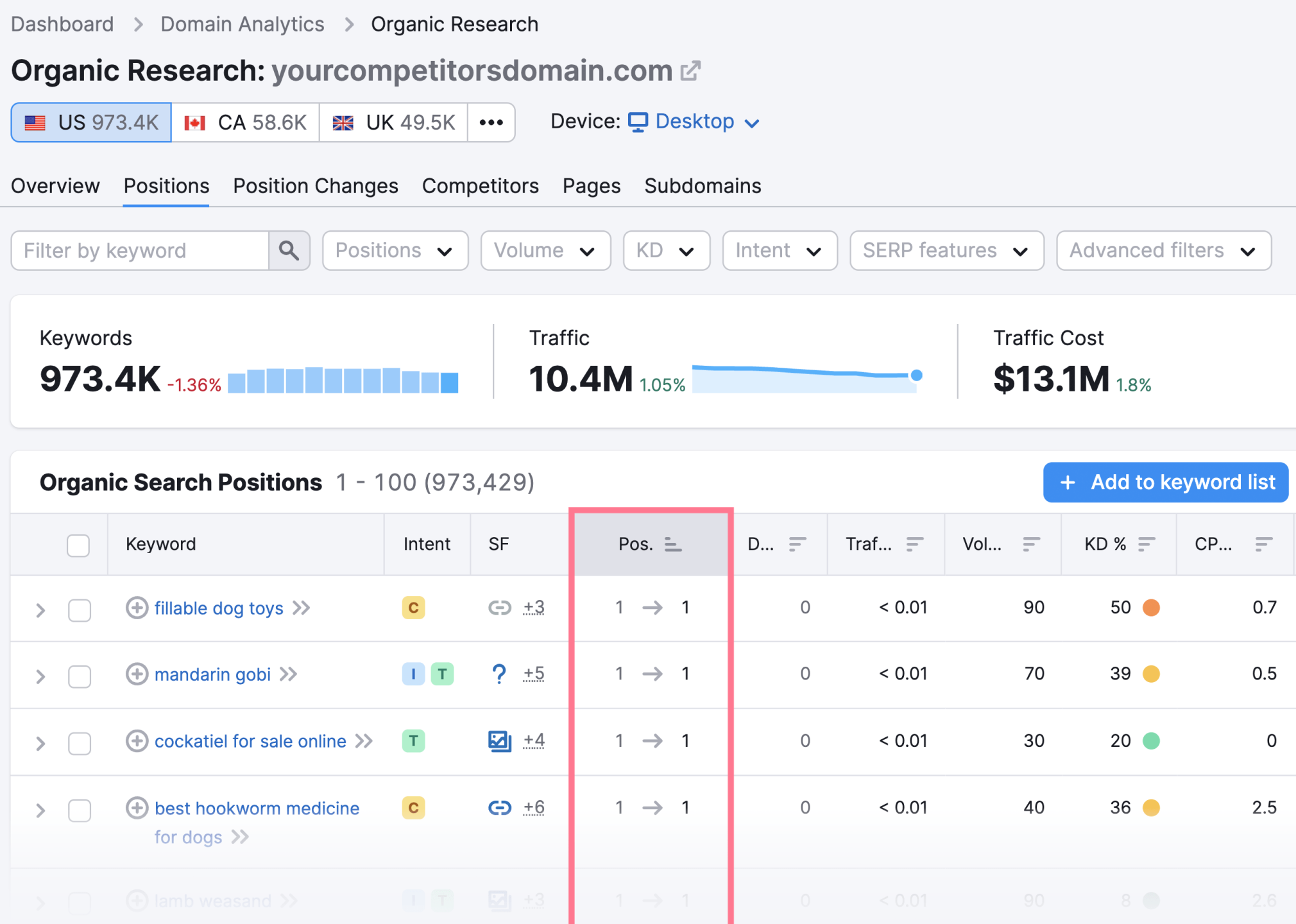 Why?
Because your competitors are likely ranking for some great keywords you haven't thought of yet. And aren't currently ranking for.
Lather, rinse, and repeat the Organic Research steps for each competitor.
Write down the keywords you like as you go.
Then, you can take those keywords and run them through the Keyword Magic Tool.
It can uncover millions of keyword suggestions.
To get started, add one of the keywords to the search bar.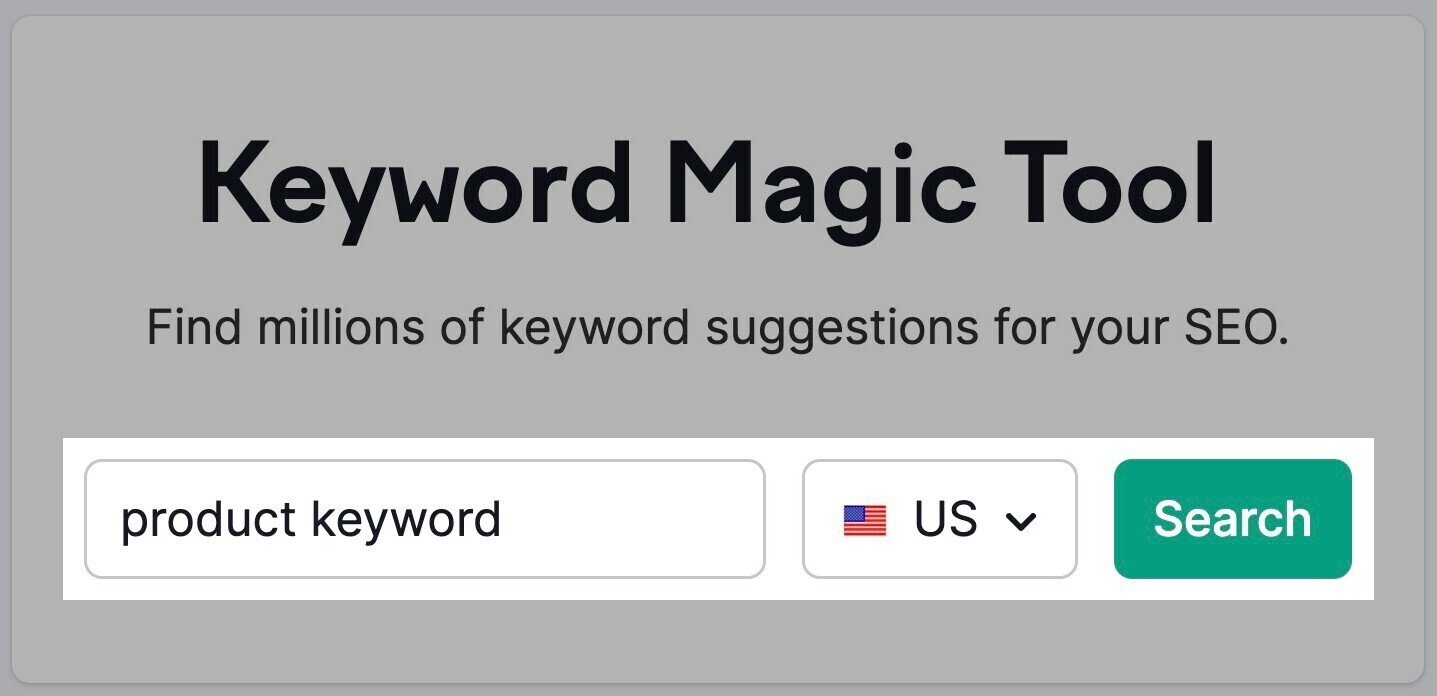 Click "Search."
And you'll get a ton of keyword options—over 235,000 in the example below. Sift through them carefully.
Look for high volume, low difficulty, and subject matter relevancy.
Add the ones you like to your list.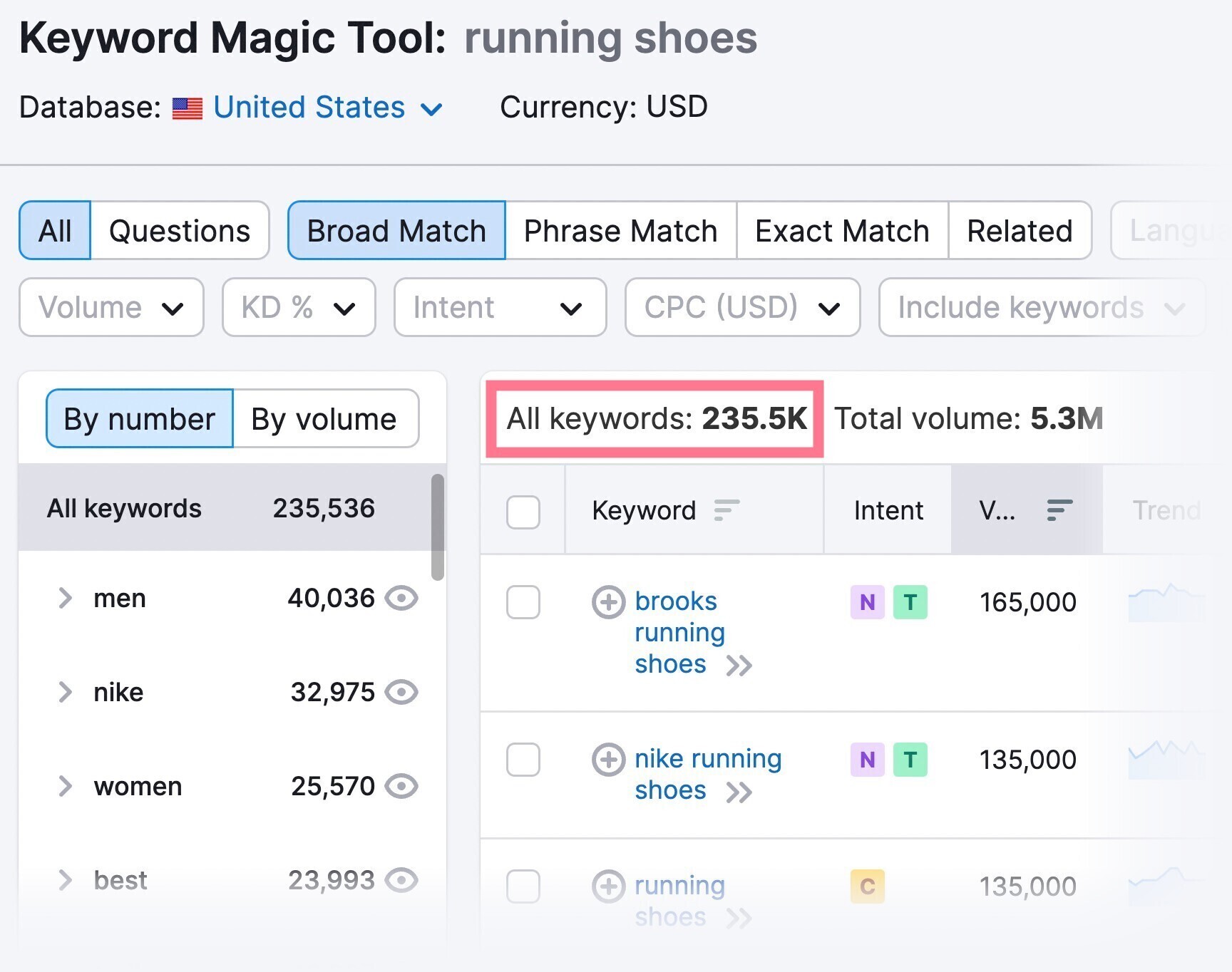 Now that you have a list of keywords you want to track, it's time to set up a tracking campaign.
Set Up a Tracking Campaign for Your Keywords
A tracking campaign for your keywords can help monitor your (and your competitors') rankings on a daily basis.
You can set up custom notifications to stay on top of any changes in positions. And discover who competes with you for target keywords.
To set one up, open Semrush's Position Tracking tool.
First, enter your domain—or your competitors'—into the search bar.
Like this:
Then, click "Create project."
Select the search engine and device you want to use to track your rankings. Specify a location and language (if you want to reach users in a particular location):
Add the keywords you want to track into the field. (Remember the list you created in Step 1.)

All done? Click "Add keywords to campaign."
Then, scroll down and click "Start Tracking."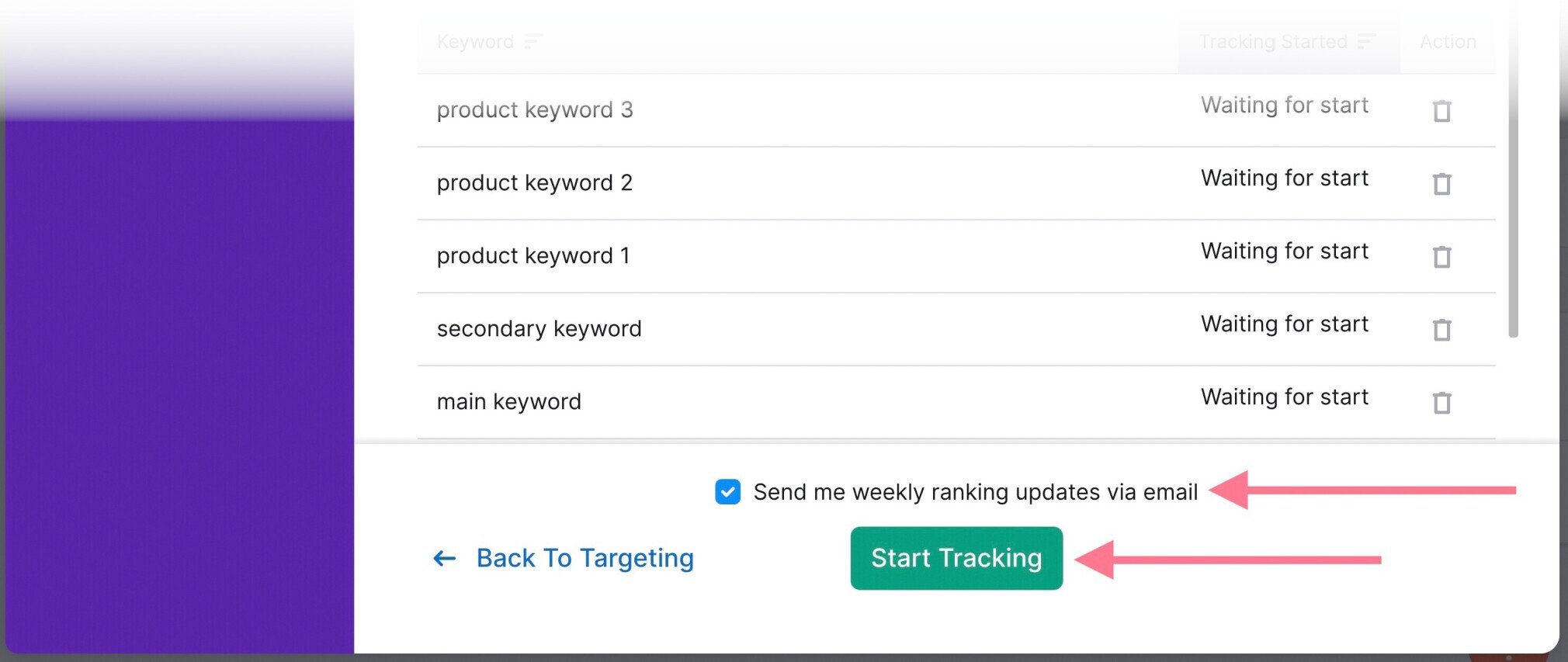 You can also keep "Send me weekly ranking updates via email" checked to receive an automated summary of your campaign.
View Your Keyword Rankings
Then, you'll be able to see your rankings in your Project Dashboard.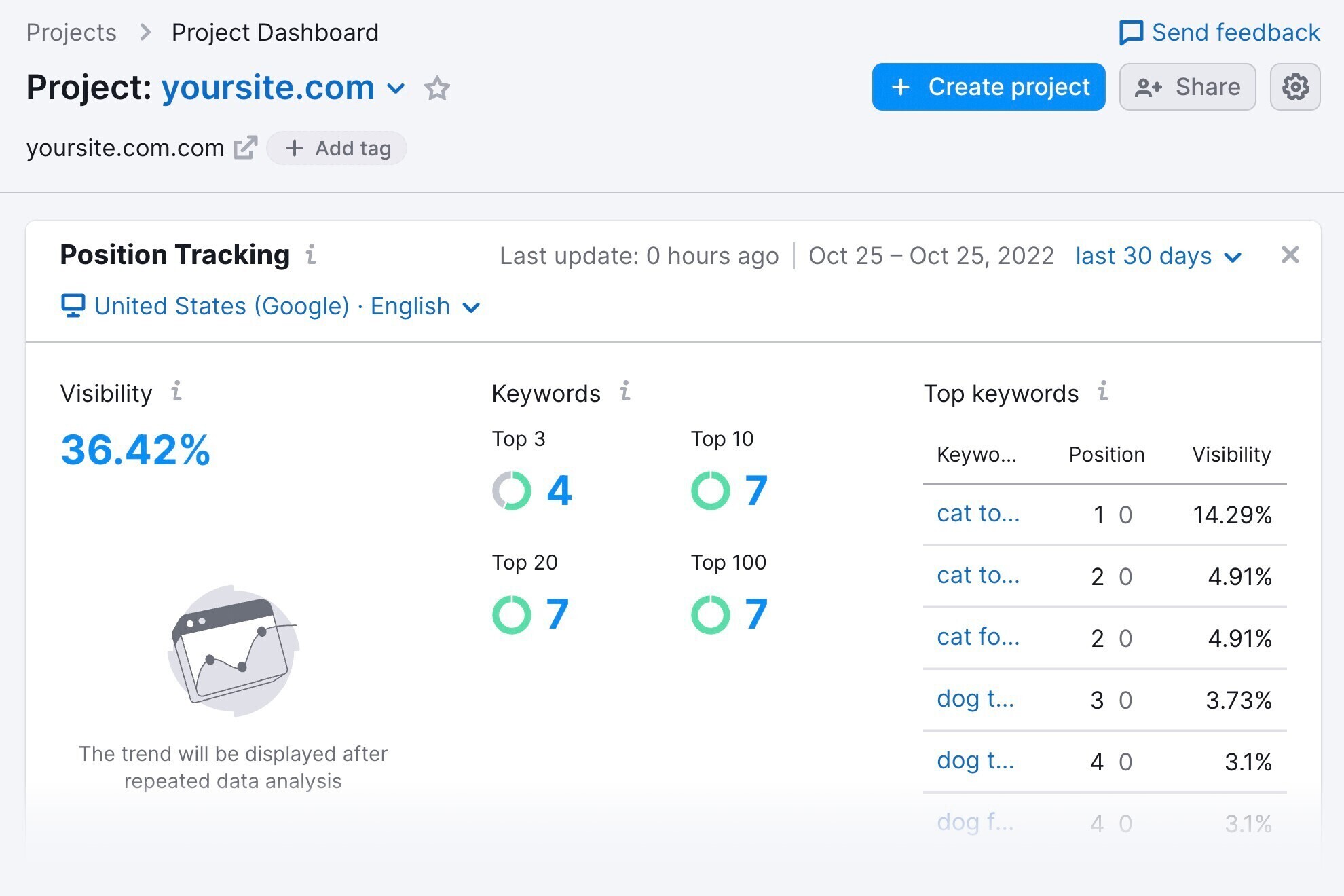 You can compare your rankings over time by going to the "Overview" report in the Position Tracking tool.
Here: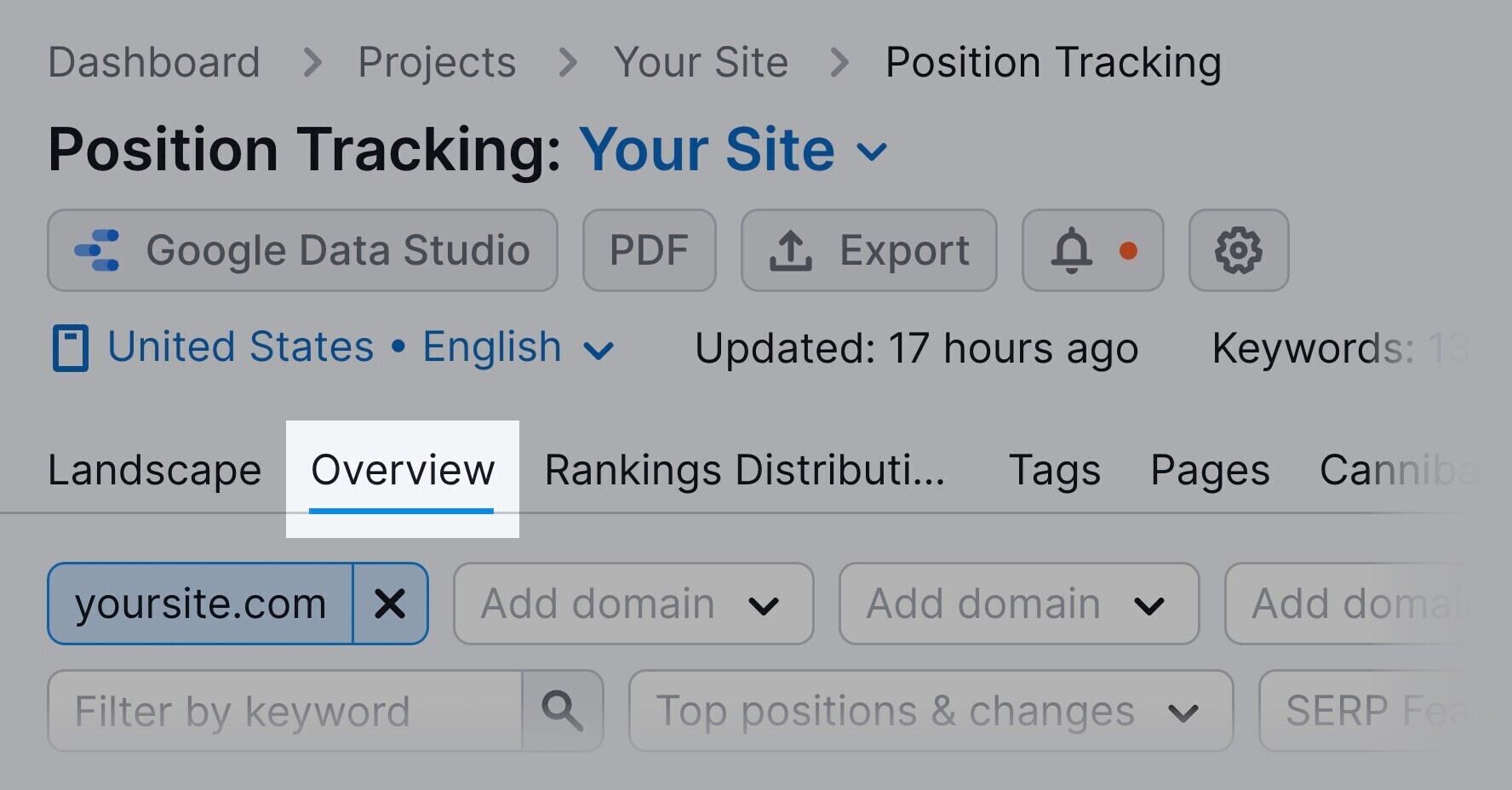 Then, select a duration on the right side of your screen.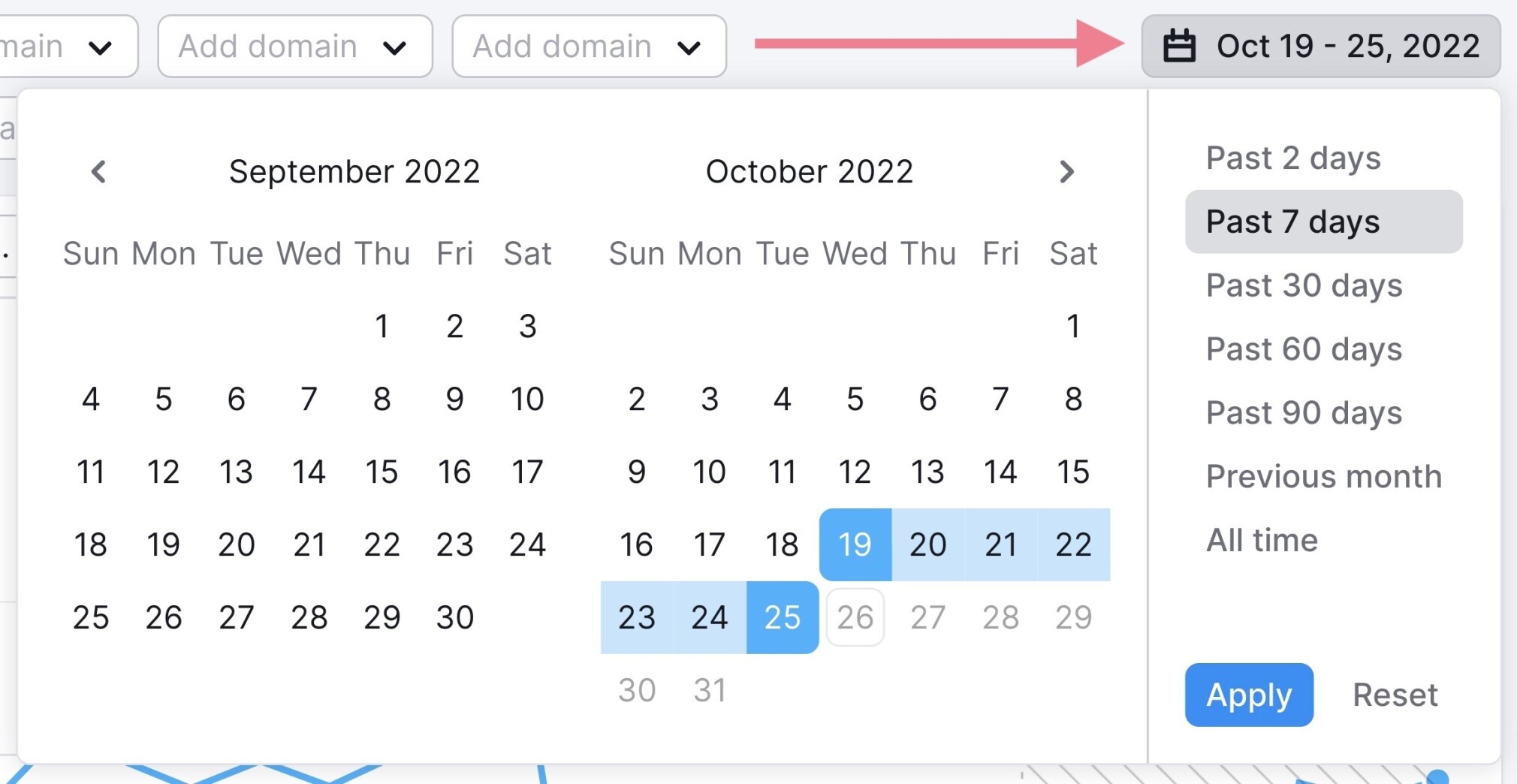 Next, scroll down to see how your site is performing for that time frame. 
It's in the "Rankings Overview" section: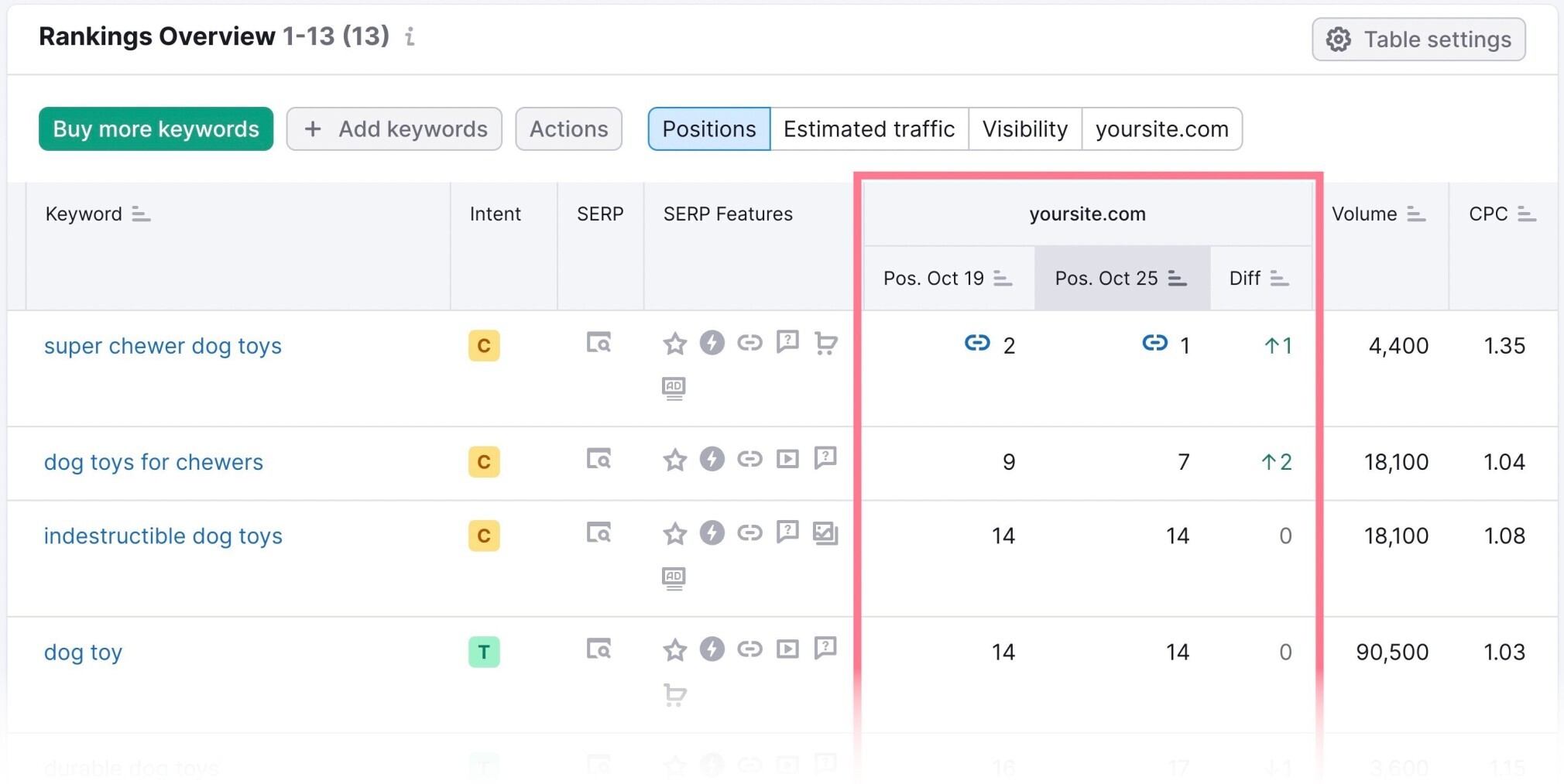 You now have access to a list of your target keywords, along with any position changes. 
Monitor Your Keyword